TheFinalGirl
Me, an "Optimisfit"? SHUT UP!
FADE IN:
*Watch Before Reading*
Now after watching THAT, do you really want to go and see Avengers: Endgame when you could be reading a book that ignites you to become your own superhero?


INTRODUCING:
OPTIMISFITS: Igniting A Fierce Rebellion Against Hopelessness
This book is written by Ben Courson. I discovered Ben in one of Cambria Joy's vlogs on #YouTube. I thought "He be cute" so I followed him on #Instagram. Little did I know that Ben is the FOUNDER of Hope Generation, has a GLOBAL Television & Radio program and is a RENOWNED speaker.
I've apparently been living under a rock!
Then came the news about his launch team for his latest book, Optimisfits. I hopped on that opportunity and was sent an advanced copy of the book so thank you to Ben and Anna who organized the team and our #missions!
What is an "Optimisfit"?
In author, Ben Courson's words:
Op•ti•mis•fit, n: a nonconformist, an adventurer, a person who lives with wild abandon, childlike wonder, and unapologetic optimism.
Me, an Optimisfit?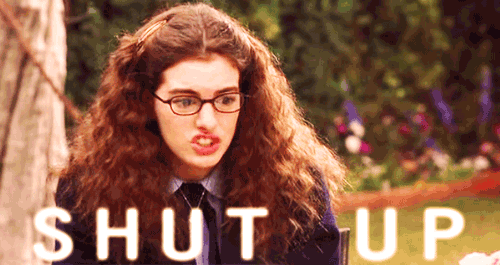 I always wondered why I was the "different" one when going to public school and college. No one understood me and that is because I was an #optimisfit! I was the exact definition of optimistic to a T which categorized me into also being a misfit. Totally makes sense now!
After living in Los Angeles for 5 years, it feels like every year my misfit ways would slowly deteriorate.
I'm getting back to my optimisfit self on the east coast, now that I live life with purpose again, and this book was the ultimate tool I needed to step back into the city of "angels".
My Review!
I read this book on my flight back to the West Coast, which can feel like the LONGEST flight ever! It takes the ENTIRE day because of the time change.
5 hour flight to Phoenix, Arizona

2 hour layover

2 hour flight to Burbank, CA
This trip felt shorter because I was smiling the entire time when reading Optimisfits! Chapter 16 had me literally LOLing.
I find that Ben Courson is someone young men and women can look up to because he's been through it it all too. And not only is his book inspiring AND motivating, it's very educational. I learned A LOT (I seriously need to read a book written by G.K. Chesterton...& start listening to EDM).
Courson makes so many amazing points, and his writing, man his writing! His descriptions on things that we consider so small and fail to notice in our every day life, he makes them LARGE.
When you purchase this book (because how can you not?!), buckle up and get ready to learn, laugh and transform. Also, get a few highlighters ready because you're going to want to remember Courson's quotes, like this one:
"Optimisfits don't just stand by and watch the enemy do his work. We don't cower. We don't try to negotiate terms with darkness. We are never hopeless. We are always fearless. We pour water on the fire of our fears. We pour gasoline on the passions of our dreams".
Igniting A Fierce Rebellion Against Hopelessness
This is the number one superpower our current generation needs.
This is also the only book I personally believe can answer the questions young adults have when struggling with their faith (Next to the many books of the Bible of course)!
Click Photo To Purchase:


Music Listened To While Writing:
OPTIMISFITS Playlist On #Spotify
FADE OUT